Biography of Pavel Tsatsouline

Pavel Tsatsouline was born in August 23, 1969 in Minsk, USSR (Soviet Union), now part of Belarus. He holds a degree in Sports Science from the Physical Culture Institute in Minsk, specialised physiology and training. The sport was always part of his life. Due to a question about passing years since he had been doing trainings, he said: I have always trained myself.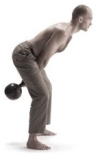 In the 1980s, Tsatsouline was a physical-training instructor for Spetnaz, the elite Soviet special-forces units. Tsatsouline is now a subject matter expert to the US Marine Corps, the US Secret Service, and the US Navy SEALs.

He moved in 1998 to overseas and introduced the kettlebell to the United States, and is credited with popularizing the kettlebell in the West. Curiosity indeed that Pavel arrived to overseas to be a 'stretching' trainer and he presumed first that the kettlebell would remain far beyond any attention of any people. He just failed such a view of him: it is obvious that he didn't take even into account such a success he has finally achieved! Pavel started the Russian Kettlebell Challenge ("RKC"), an advanced kettlebell training certification in 2001. In 2012, he left the RKC and formed a new company, SFG (Strong First Girya).

Pavel lives in California with his American wife, Julie and as he said proudly he became a genuine 'capitalist dog'. Every day he takes off the black instructor polo, military pants, genuine sharp, his stentorian style and on weekdays he is remarkably friendly, discreet gentleman, with a definitely good sense of humour. He doesn't show off in footlights at all, he prefers to live discreetly and simply, very few are allowed to get close to his private life. Note not only preaches, but the way of his personal doing exercises and trainings day by day to keep record-breaking form, both physically and in mind. He writes books, issues videos and keeps seminars frequently. He is just working on a book which is to be finished soon in spring, the subject has been kept in secret yet.

Further to body training, he has hobby as well, he likes to read good books, for instance from Jack London. However, his favourite book is the Secrets of Strength written by Earle Liedermann issued in 1925, which truly reflects his professional vocation to the way of moving.


He is told that he got a serious injury during military service still in the Soviet Union, but due to his persistence and commitment for sport, no consequence can be recognized when he grabs the weight and do the exercises perfectly with full body tense.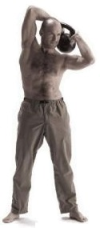 Pavel is not a believer in training simply for spectacular body appearance, but believes in getting force, useable in life. He declares that such force development is worthy which is useful in sport, in work, in life.

It is interesting that Pavel avoids footlights, nevertheless he was voted to be 'The Most Famous Trainer' by the readers of the Rolling Stone magazine which issued on page 95 a photo of Pavel and, not surprisingly, kettlebell in hand. After bursting out the kettlebell 'invasion', Pavel more and more frequently appeared in media, from Pravda till Fox News.

He succeeded in attracting glittering Hollywood film stars and many 'unknown' kettlebell fans as well. We just mention hereby a few famous persons who keep themselves in bomb form in this way, such as Angelina Jolie, Uma Thurman, Charlize Theron, Penelope Cruz, Jennifer Aniston, Jessica Alba, Beyonce.

Pavel was, not accidentally, told in America: 'In our eyes, Pavel Tsatsouline will always reign as the modern king of kettlebells since it was he who popularized them to the point where you could almost found a country filled with his converts.'


Books by Pavel Tsatsouline:
1998 - Beyond Stretching: Russian Flexibility Breakthroughs
1998 - Beyond Crunches
2000 - Power to the People!: Russian Strength Training Secrets for Every American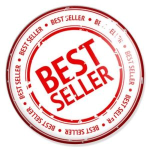 2000 - Bulletproof Abs
2001 - The Russian Kettlebell Challenge
2001 - Relax into Stretch: Instant Flexibility Through Mastering Muscle Tension
2001 - Super Joints: Russian Longevity Secrets for Pain-Free Movement, Maximum Mobility & Flexible Strength
2002 - From Russia with Tough Love: Pavel's Kettlebell Workout for a Femme Fatale
2003 - Naked Warrior
2005 - Beyond Bodybuilding
2006 - Enter the Kettlebell!
2009 - Power to the Pople: Professional
2009 - Return of the Kettlebell
2011 - Pavel Tsatsouline and Dan John. Easy Strength
2012 - Hardstyle Abs
2012 - Pavel Tsatsouline and Andy Bolton. Deadlift Dynamite


Pavel Tsatsouline popular books:

Enter the Kettlebell - Strength secret of Soviet Supermen. This book reveals the secret of a device which is simple and with correct use, it is stunningly effective. You get answer on such questions that 'How can I lift and swing kettlebell?', 'Why is this single iron so effective as 'AK47', the worldwide famous Soviet invention?'

In Pavel's most successful book we can find explanations for the most known kettlebell exercises such as Dead Lift, Snatch, Press, Clean. Naturally we get there also training plans to start with at ones, though in my personal opinion it is dangerous to start with kettlebell alone. Although you get there important principles, detailed explanation for every single moving, but in vain, when we fail and there is no instructor, hence no response and correction on it. It is important to learn at least the basic exercises in the framework of a course, your trainings will be much more safety, faster and effective.

Return of the Kettlebell - Explosive Kettlebell Training for Explosive Muscle Gains. I can propose this book for those who know by hart the content of books 'Enter the Kettlebell' and the 'Naked Warrior', not only in mind, but in practice as well. This book is the result of Pavel's latest research and experience, there is no wording about the very bases, this gives analysis for practices on 'black belt' level. His training plans have been written definitely for this advanced one, the exercises include double kettlebell use, such as two-arm plucking up (Clean), Snatch, furthermore Viking push press.

This book also includes the methods of strong athletes, they have already used his ways to ensure their physical bases. With the help of Pavel's methods and kettlebell, such as a catalysts, they brought perfection in their focus, their ability of exertion of tense and release, which are indispensable to top sportsmen. Their winning might depend on centimetres, but this book is not only for champions of course!





Naked Warrior - Master the Secrets of the Super-Strong--Using Bodyweight Exercises Only. Despite the title of the book, this is not for those who use bodyweight only, but for everybody, who is to increase the own force, it doesn't mater that (s)he is a fan of kettlebell or a weight-lifter champion, or a body-builder. In the book Pavel gives detailed explanation of the importance of tense and the way of strong respiration. We may gain access to GTG method too, which is the most effective training method in the world. This book focuses the training into a new aspect, which makes you'd rather to do than forcing worthless self-torture, which is actually a big difference. Greeks in ancient times also dealt with force developing and with hard work they achieved very high level in methods. Unfortunately the fitness industry with machines diverted the main stream to dead-end for a while, but experts find recently indispensable part of the trainings to exercise with weight and bodyweight again.



Pavel Tsatsouline's systems:
RKC

Pavel in 2001, with the help of John Du Cane, the owner a Dragondoor publisher, entered the RKC (Russian Kettlebell Challenge) instructor program. Its main principle is that during quality moving
your body creates and serves complete, therefore, while doing exercise it may not be disjointed, in such a way the different groups of muscles must be trained together, at the same time. Nevertheless it is not so simple as it sounds in first approach, continuous practising and focus required. The RKC system emphasises the quality, instead of quantity. The quality means preference of health and being fit, which is the substance and target of these fitness trainings. the RKC program opposed to current fitness machined trends, and it proved to be successful by definite results. Asked, what is the secret? The programs are based on previous experience and combine with the latest research results. This was the basis to build up superb training methods with highest effectiveness.
SFG

In 2012, Pavel left his former e publisher and the RKC and formed an own instructor program SFG (Strong First Girya). He held in the new SFG system the well-tried principles and values from RKC, but for effectiveness he complemented them beyond kettlebell with two lines, such as bodyweight exercises and barbell ones. As a whole, he widened furthermore his rich force developing system with the use of weights specialised for force lifting. When he left RKC, the most of the instructors fully followed and supported Pavel, it mightn't be pure chance. It is interesting that in Hungary hundred per cent of the trainers followed Pavel and chose the new Shield logo, instead of Red Tsarist Eagle. This is especially remarkable, because in our national character such a union on voluntary basis is really exceptional!